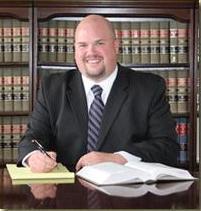 Jacob T. Haseman, Shareholder
jhaseman@thronelaw.com
Sheridan Office
Jacob T. Haseman has practiced with Throne Law Office, P.C. since the fall of 2008. Jake primarily represents the energy industry in oil and gas transactions, regulatory work in front of the Wyoming Oil & Gas Conservation Commission and similar regulatory bodies, title examination, litigation surrounding oil and gas agreements and title issues, eminent domain, and various other surface and mineral issues. Jake also has significant experience with general property issues, real estate, coal, water, public lands, and environmental regulation, and has a special interest in the ethical issues surrounding both the practice of law and the energy industry.
Prior practicing in Sheridan, Jake worked as an Honors Trial Attorney for the United States Department of Justice's Environment and Natural Resources Division in Washington, D.C., focusing primarily on Native American trust litigation, water issues, and issues surrounding the National Environmental Policy Act ("NEPA") and Federal Land Policy and Management Act ("FLPMA"). Jake is an active member of the Wyoming State Bar, having served on several committees aimed to benefit attorneys and the practice of law in the State of Wyoming, including continuing education and professionalism. In addition to his legal work, Jake is an active supporter of his community and is an active alumnus of the University of Wyoming and the University of Wisconsin – Stevens Point ("UWSP"). Jake is also a 2015 graduate of Leadership Wyoming, a partnership of the Wyoming Heritage Foundation and the University of Wyoming.
Jake was raised in Lafayette, Indiana. After receiving a natural resource-based undergraduate education at UWSP and before receiving his legal education in Wyoming, Jake lived and worked in the Chugach National Forest in Alaska. Jake is an avid fly fisherman and enjoys exploring the mountains and open spaces of the West with his wife, Brenda, and two dogs.
Bar Admissions
Wyoming (2007)
Montana (2009)
North Dakota (2013)
U.S. District Court, District of Wyoming (2007)
U.S. District Court, District of Montana (2009)
U.S. Court of Federal Claims (2008)
Education
University of Wyoming College of Law, Laramie, WY
University of Wisconsin – Stevens Point, Stevens Point, WI

B.S., 2003, cum laude
Physical/Environmental Geography, Environmental Ethics (Majors)
Political Science, Earth Science, Geology (Minors)
Published Works
"The Duty of Landmen and Legal Counsel to Former Employers in the Petroleum Industry: Ethical and Legal Considerations", (Co-Author with S. Thomas Throne), 55 Rocky Mt. Min. L. Inst. 7-1, 2009
Representative Cases
Whitney Holding Corp. v. Terry, 270 P.3d 662 (Wyo. 2012)
Classes/Seminars
"Due Diligence Issues," Montana Association of Professional Landmen Seminar, July 9, 2009 (Speaker)
"Preparing and Reviewing Oil and Gas Title Opinions," Wyoming Association of Professional Landmen – Oil, Gas and Mineral Land Titles Seminar, August 6, 2009 (Speaker)
"Identifying and Minimizing Ethical Issues," Wyoming Association of Professional Landmen – Conservation, Capture, Pooling and Unitization, August 5, 2010 (Speaker)
"Forced Pooling of Oil and Gas," Wyoming Association of Professional Landmen – Conservation, Capture, Pooling and Unitization , August 5, 2010 (Speaker)
"Identifying and Resolving Ethical Issues," Wyoming Association of Professional Landmen – Agreements and Disputes in Oil and Gas Production, August 4, 2011 (Speaker)
"Resolving Oil and Gas Title Issues," Wyoming Association of Professional Landmen – Agreements and Disputes in Oil and Gas Production, August 4, 2011 (Speaker)
"Legal Issues in the Exploration for and Development of Oil and Gas Resources," Wyoming State Bar Annual Meeting & Judicial Conference, September 14, 2011 (Moderator)
"Identifying and Resolving Ethical Issues," Wyoming Association of Professional Landmen – Education Seminar, August 2, 2012 (Speaker)
"Probate and Trusts," Wyoming Association of Professional Landmen – Education Seminar, August 2, 2012 (Speaker)
"Split Estate Act – Why it Works and Why it Doesn't," Wyoming State Bar Annual Meeting & Judicial Conference, September 20, 2012 (Moderator)
"Ethical Issues Arising in the Oil and Gas Industry," HalfMoon Education Inc. presents Wyoming Land Laws, November 28, 2012 (Speaker)
"Identifying and Resolving Ethical Issues," Wyoming Association of Professional Landmen – Education Seminar, August 1, 2013 (Speaker)
"Mineral Title Issues for the General Practitioner," Wyoming State Bar Annual Meeting & Judicial Conference, September 11, 2013 (Panelist)
"Wyoming Split Estate Act," University of Wyoming School of Energy Resources – Professional Land Management Seminar, March 3, 2014 (Speaker)
"Wyoming Oil and Gas Conservation Commission 101," Wyoming Association of Professional Landmen – Education Seminar, July 31, 2014 (Speaker)
"Ethical Issues Arising in the Oil and Gas Industry," American Association of Professional Landmen – Field Landman Seminar, September 25, 2014 (Speaker)
"Wyoming Oil and Gas Conservation Commission – Regulatory Basics and Practice," University of Wyoming School of Energy Resources – Professional Land Management Seminar, April 10, 2015 (Speaker)
Professional Associations
Wyoming State Bar

Young Lawyers Section (Vice President, 01/10 – 09/10; President, 09/10 – 12/11)
Continuing Legal Education Committee (12/10 – 12/13)
Environment and Natural Resources Section (Vice Chair, 7/14 – present)
Professional Standards Advisory Committee (Fall 2011)

State Bar of Montana
State Bar Association of North Dakota
Sheridan County Bar Association
Rocky Mountain Mineral Law Foundation
Wyoming Association of Professional Landmen
Petroleum Association of Wyoming
Other Activities
University of Wyoming School of Energy Resources, Professional Land Management External Advisory Board (10/13 – present)
Leadership Wyoming Class of 2015 (8/14 – 5/15), a partnership of the Wyoming Heritage Foundation and the University of Wyoming
Sheridan County YMCA, Volunteer/Committee Member
Past Employment
Honors Trial Attorney, U.S. Department of Justice, Environment and Natural Resources Division – Natural Resources Section (2007 – 2008)